It's a bit of a longshot, but if everything goes well for UND this weekend, they could climb to #1 in the PairWise Rankings. Incumbent Minnesota State controls it's own destiny — a sweep guarantees they stay atop the heap for one more week. A split, however, opens the door for UND.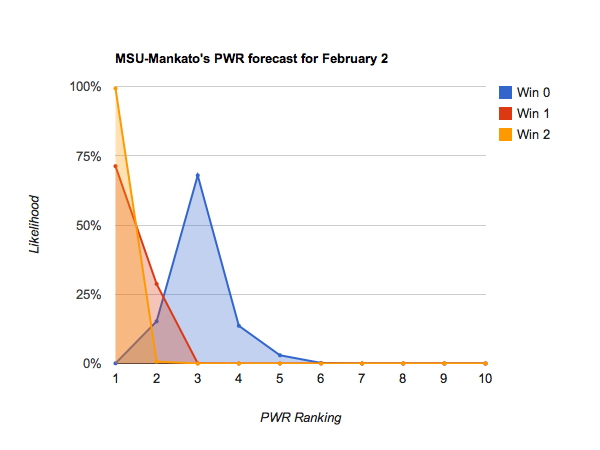 If UND sweeps, they can take #1 with a suitably bad performance by Mankato. It's remotely possible, though not likely, for North Dakota to take #1 even with a split.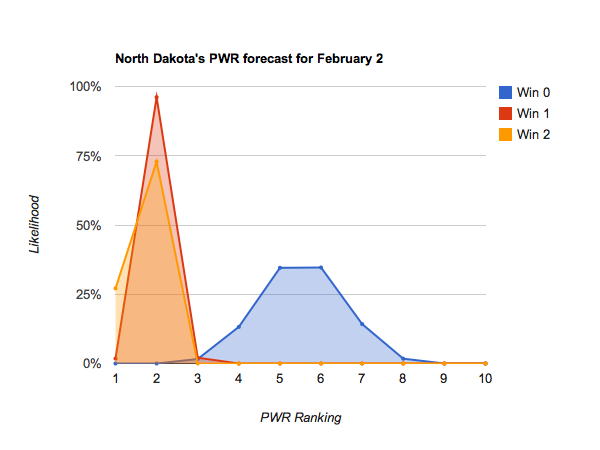 Finally, it's remotely possible (about 2%) for Nebraska-Omaha to take the #1 spot this weekend (a scenario that would almost certainly require a sweep of UND), and extremely remotely possible (about .2%) for Boston University to take #1.