#10 North Dakota is facing another typical (for it) week of a little bit of upside potential if they sweep, but a fair amount of downside potential if they get swept. (Current PairWise Rankings)
Special Beanpot note — the simulations already include the results of this week's Beanpot games, but forecast only through next Monday NOT including the Beanpot.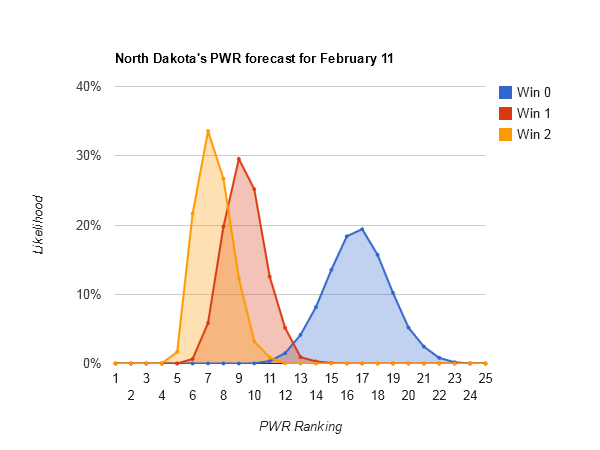 UND's upside potential comes primarily from two games:
If Canisius sweeps Niagara, UND could take the RPI criterion and win the comparion with Niagara
If Minnesota sweeps St Cloud, UND could take the RPI criterion and win the comparison with St Cloud
(UND's pairwise comparisons detailed)
Other teams of interest this week
Note that "likely" outcomes are those with a greater than 1% chance of occurring.
Team with the narrowest spread of likely outcomes: #1 Quinnipiac (#1-#2)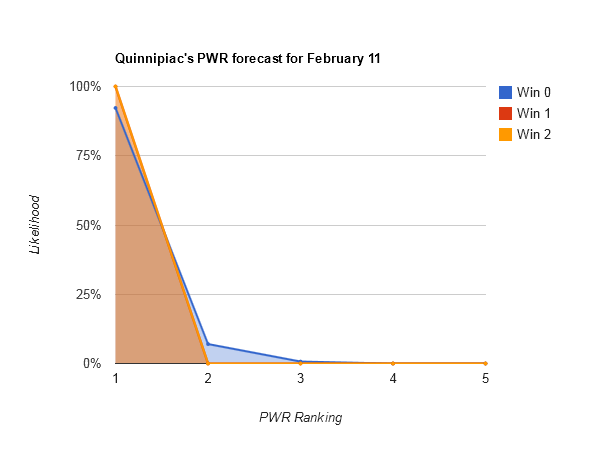 Team with the largest spread of likely outcomes: #19 Union (#9-#28)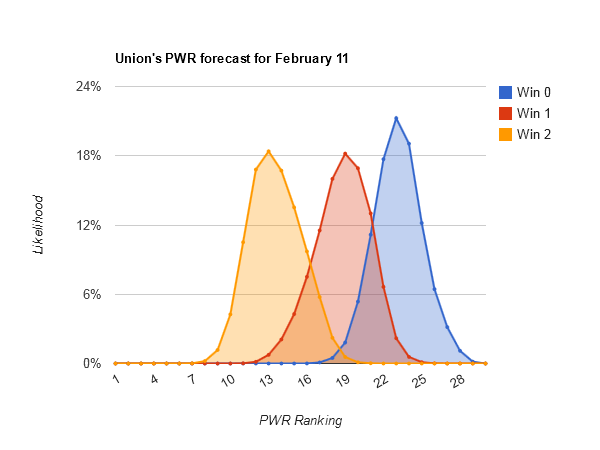 Team with the most upside potential: #21 Nebraska-Omaha (#8-#27)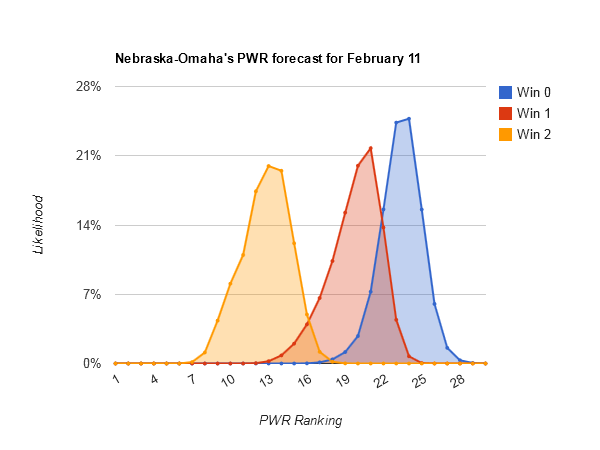 Team with the most downside potential: #12 MSU-Mankato (#7-#25)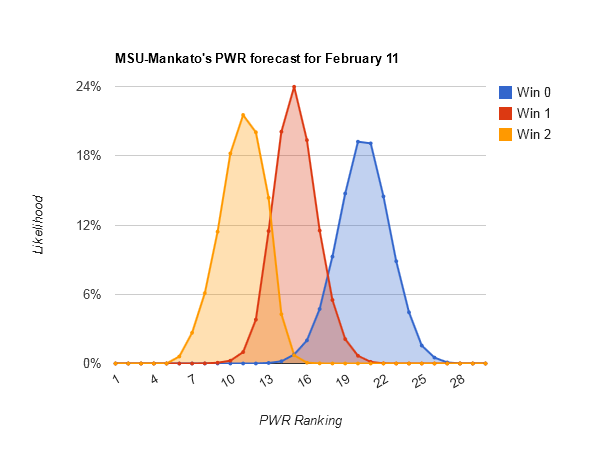 Methodology
Each forecast is based on at least one million monte carlo simulations of the games in the described period. For each simulation, the PairWise Ranking (PWR) is calculated and the results tallied. The probabilities presented in the forecasts are the share of simulations in which a particular outcome occurred.
The outcome of each game in each simulation is determined by random draw, with the probability of victory for each team set by their relative KRACH ratings. So, if the simulation set included a contest between team A with KRACH 300 and team B with KRACH 100, team A will win the game in very close to 75% of the simulations. I don't simulate ties or home ice advantage.
Resources